→
→
→

Posts during April 2012 for Radigal
X
SolaToRobo: Red the Hunter
Posted: Apr 22 2012, 10:34 AM Forum Nintendo DS View full topic


I am MAJORLY surprised this game has not appeared on this Forum yet..........you guys be slipping (j/k)

Anyway. I acquired this game due to a little red foxie of ours who likes the number 8. So far, I pretty much enjoy this game, as you can tell from my signature who my fav character is thus far. What I also like about it, is it is kind of 'another story' to a series. TheRedFox8 posted a topic about a game called Tail Concerto (link to topic by clicking the name). Both games take place in a world where the sky is pretty much a sea, with floating islands all about, but two separate regions. I would LOVE to see this area get a little more attention before waiting several years.

your guy's thoughts?
Voting character contest April 2012
Posted: Apr 22 2012, 10:23 AM Forum Galaxies Contest View full topic
hmm...seeing as we have reached the deadline, with only one vote, I'll close the contest, but without a winner. Hopefully next month we will have some more entries and some more voters. Keep in mind the Banner Contest is starting up next week (as it collides with the first week in May) so let's see some entries!)
[ti]SW[/ti]Character Contest April 2012
Posted: Apr 14 2012, 09:06 PM Forum Galaxies Contest View full topic
Alright, everyone, you know the drill, let's see who can create the best characters for the month of April 2012, may they be recent or old. Let's see what you've got! Entries will end on April 18th, Midnight, PST (Pacific Standard Time) and voting begins at same time

my entry:

Name: Larsa Gem

Age: Unknown

Gender: Male

Height: 6'4"

Weight: 198lbs

Eye Color: Light blue

Species: Wolf

Hair Description: scruffed

Fur Color/Fur Pattern: Gray, with strange light strobes coursing around his body

Vocal Description: Mysteriously mechanical, but scowl like

Body Description: Skinny

Attire/Appearance: A commoners shirt and pants, but at times, will dress up in formal clothing

Family: Unknown

Occupation: Unknown

Good/Bad: Have to wait and see

Theme Song: Simple and Clean ~ Utada Hikaru

Birthplace: Ancient village in the land of Kanook

Current Location/Residence: Roaming

Training/Specialties/Skills: 'Born" with them

Special Markings: the mechanics coming in and out of his body

Personality: for the most part silent, unless something arouses his suspicion

Other info:

The main hero in an online video game, "Legends of Kanook, Souls that twine" created by Cornaria's number one video gaming company, C-Tech Inc. He would fight any villain in the world of Kanook, mindlessly following the orders of the player.

Though one day, something happened to his programming. His mind suddenly became self aware, flooding with memories of so many others. Though three things came to his mind the most, Conquest, Domination, and to obey his new Queen. He was able to break away from the world designed for him amongst the chaos happening in the real world. He scoured the cyber world, looking for answers, but above else, escaping to join his Queen.

For close to a year, he traveled, doing what he could to jump from one computer system to the next. Though shortly after joining with a new system, it detected him as a Virus, trying to eliminate him from existence. Though from the 'moves' and 'abilities' he was originally programmed to do, he would become victorious. However, instead of helping, the computers he integrated with, would become damaged in the fight, thus rendering them inoperable.

After a year of searching, he found a machine created my the Users. It was made to deteriorate and reintegrate living and nonliving matter, a transportation system used to move quickly around the stars. During a transfer, he force his way into the place of one of the 'passengers', reemerging into a full, living creature. Once again he was treated as a threat, and he dealt with his attackers accordingly.

He had suddenly become disheartened, finding out that the ones he was searching for, the ones he wanted to become one with, were no longer in the Lylat System, destroyed from existence, even the Queen he longed to obey. From that day forward, he has set out on a new quest, to revive the race destroyed by the inferior creatures of Lylat and revive his adopted race, to become their new King. He would raise the name of his fallen comrades to where the name of them will bring terror into the hearts of the millions..............

That name...............Aparoid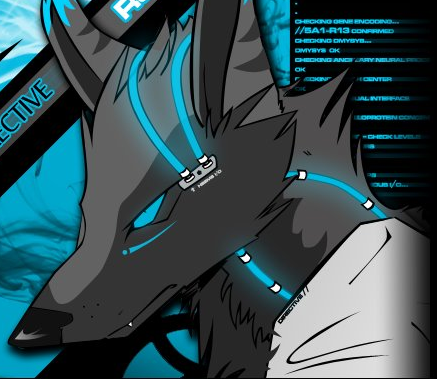 POST SOMETHIN!'
Posted: Apr 12 2012, 10:34 AM Forum Spam View full topic
Julius Quasar

Apr 12 2012, 10:33 AM

Radigal

Apr 11 2012, 09:54 AM

"Ignition in 5....4.........3....oh crap just go already..........."

Fox: "Our radar shows the enemy must be nearby"
Andross" "MOOOOOoooooo!"


(I thought Andross said "BOOOOOoooooo!")
(he did, but in the comments (yeah, i read them) someone said

"Voice of evil: MOOOOOOOoooo!")
Working on another theme
Posted: Apr 12 2012, 07:57 AM Forum General Talk View full topic
Redfox0706

Apr 12 2012, 07:55 AM

Radigal, If you ever need pics from any SF game shoot me a PM. I have thousands of HD screen shots from like every nintendo game ever. And they'er all saved on my hard drive from when I started emulating the games on my computer I had this urge to replay all of my games (start to finish) from the consoles.
o-o..and considering your talents with pictures...........ki.ki.........ki
Working on another theme
Posted: Apr 12 2012, 07:21 AM Forum General Talk View full topic
P-A-I-N-T is all I gots

also guys, even though I am working on a Fox theme, I have Ideas for Krystal floating in my head. Sadly, there are three of them for here. (mostly for the Fanboys xD)
Working on another theme
Posted: Apr 11 2012, 11:55 PM Forum General Talk View full topic
a quick clue (NOTE: other character themes will have pretty much the same concept)






For those of you wondering what my last few posts were about..........YOU HAVE NO IDEA HOW HARD GETTING THESE GOOD OF QUALITY PICS FROM YOUTUBE IT WAS XD
POST SOMETHIN!'
Posted: Apr 11 2012, 09:54 AM Forum Spam View full topic
"Ignition in 5....4.........3....oh crap just go already..........."

Fox: "Our radar shows the enemy must be nearby"
Andross" "MOOOOOoooooo!"

Fox: "Our ammunition doesn't affect on him!"
Falco: "I think we noticed, moron!"

i read the users comments, apparently the white screen where you hear Andross choking is caused by Slippy's out of control ship flies into his mouth............xD
| | | |
| --- | --- | --- |
| | | 10:52 PM Aug 15 |