→
→
→

Posts during April 2014 for Radigal
X
Cornerian Academy (REDUX!) : Top Flights of Future Past!
Posted: Apr 27 2014, 09:26 PM Forum Rp Thread Archives View full topic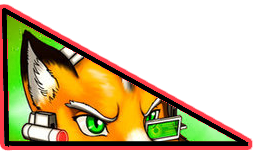 The blast caused Fox to fly back like the others, but rather then worry about his ears, he worried about his body. As soon as it hit the wall, he bounced off and landed on the floor, quickly covering his ears. "BILL! TODD!" he roared out, but it was muffled due to the sound of the waves.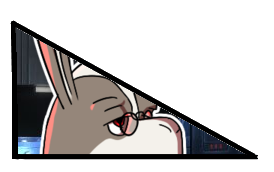 Peppy had gotten thrown back, his foot hitting the table causing him to spin until he hit the wall back first. As he hit, he heard what sounded like a small craaaaaaaaaaccccckkkk from his body. He hit the floor, passing out.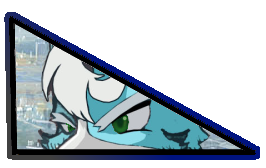 "So you've done something similar to this bef...?" he trailed off after hearing the quake. Suddenly he grabbed his head and began to grown slightly. "Anger.....pain.....fear......That is not the ceremonies starting...." He stood up, "Sorry, this conversation is gonna have to wait.....I have to see what is up!" and with that he ran off towards where the surge of emotion was coming from.
getting NES to work
Posted: Apr 27 2014, 09:45 AM Forum General Gaming View full topic
Ever wish you can get the feel of playing a NES game but on the actual system, vs an emulator that you have to download? Well Nostalgia wins, and there is a way of fixing that old box of a system.

The problem actually is not what 90% of people think it is. The system has trouble working, not because of dust or grime, but because of a little thing called the "72-pin". See, with all cartridge gaming systems, the game itself connects to this 72-pin and is what makes gaming possible. The reason, in the NES case is because after years of playing, in some cases, leaving the game in the system after shut off, or ramming the cartridge into the system, causes a simple to fix problem with the 72-pin. Replacements can be bought if you know what you are looking for, OR you can fix it yourself.....either way, you'll be in for a bit of a fight. See, the reason the NES eventually stops working is the prong on the 72-pin are supposed to spring back together once a game has been pulled out. Over time and reasons stated above, the metal prongs lose that ability to spring back up. THIS IS REPAIRABLE!

There are youtube videos and how-to's all over the internet, but I am gonna give a bit of a summery on what you are gonna have to do.

1. Open up the NES:
this means taking screws out of places you didn't think possible to get the shell off. I suggest having different size Phillips head screwdrivers (i personally used a powertool). This is where a majority of the battle to fix your NES lies. Forewarning, do not be afraid of breaking the system, this damn thing was built to be tough and last for ages.

2. Seeing the guts:
Just when you thought it would be easy, it gets a bit harder. There is now a metal plate covering the motherboard to the system. This was installed to prevent Microwaves from disrupting the playing pleasure. This too has to come off.

3. The inside:
Once the metal plate is off you can now see the 72-pin, but keep in mind, you now have to take the Motherboard out.......UNSCREW ALL DA SCREWS!!! Once the motherboard is set free, you now have to get the 72-pin off the motherboard, this might take a bit of effort........ok I will admit it.....taking the 72-pin off will make the final boss of any game on the hardest setting seem like a cakewalk......but you have to do it.

4. Fixing the 72-pin:
Hopefully you have a safety pin or a sewing needle with you. This is where things get tedious. you have to use that safety pin to pull up every prong of the 72-pin back towards the center. Again, be careful, but remember....built to be tougher then a Duralast. After all the prongs are set, use a toothbrush and rubbing alcohol, This will clean the 72-pin up a bit. I would also suggest taking the time to clean the motherboard in case some goop build up. (IDK any other way to describe what I found....more like a white filmy substance). Leave everything out to dry for a bit. Once that has happened, simply put everything back into place (Yes, this may be slightly difficult).

5. Have fun:
Once everything is back into place, you (should) be ready to play those old NES games. Just remember to use a Q-tip and rubbing alcohol to wipe the metal of the cartridge. This will not only clean the part needed to connect to the 72-pin, but can actually promote connectivity.

I suggest looking up on youtube how to do this effectively, more for the visual actions, the steps I gave are accurate. I did this to my own NES and now I can play pretty much any of the old games I want without having to download an emulator and either take up memory on my CPU and decreases the chance of getting a virus from an Emulator do to 0% (lol)

Any questions, feel free to ask.
Cornerian Academy (REDUX!) : Top Flights of Future Past!
Posted: Apr 26 2014, 10:53 PM Forum Rp Thread Archives View full topic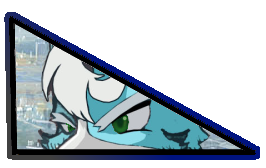 Marcus held his stance for a moment, then let go. "Is...is he literally this insane?" he thought. "Is there a way I can get home....back to my time?" he asked.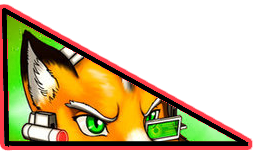 Fox shook his head. "No...you're right Falco. If anything we should have hope that we can train the recruits well enough to lead a charge against Andross." Fox felt his hands starting to shake a bit, he would give anything to be on Venom right now rather then who was. Not that he would prefer it, but if anyone had to be there, it shouldn't be those he care for.
Elder Scrolls Series
Posted: Apr 26 2014, 10:34 PM Forum Xbox View full topic
I have personally just entered the series a year ago with a chance buy at Skyrim. Found it at a pawn shop for $14 bucks so I figured why not. The awesome part was it had the Map, the instruction manual, and apparently the advertisement. Game worked perfectly......a year later....it had been the only game I had been playing. Now I am on Oblivion.
Cornerian Academy (REDUX!) : Top Flights of Future Past!
Posted: Apr 26 2014, 10:26 PM Forum Rp Thread Archives View full topic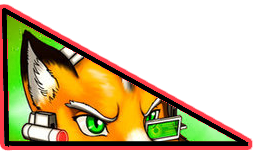 Fox heard the General, then looked at Falco, "You feeling ok? Never thought you to want to come up with a plan." he stated.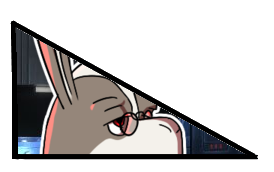 Peppy's ears folded down a bit. But he respected the General's wishes and backed off. He watched how Falco acted, "is this whole team just hiding something from one another?" he thought.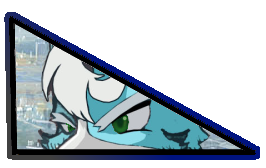 Without second thought, Marcus used his forearm to clamp the ape by the throat and pin him to the wall. He quickly drew out his personal blaster and placed the barrel under Jake's chin. "I am the leader of StarFox in my time, so yeah, being prone to order kinda comes with the territory. Answer my questions, NOW! Cause believe me.....I may know that I am in a different time, but that makes leaving traces of murder a much easier task." He warned in continued hush tones, pushing the blaster a little further into Jake's chin. "What is it gonna be....Chimp?" he asked in a growled tone.
Cornerian Academy (REDUX!) : Top Flights of Future Past!
Posted: Apr 26 2014, 09:56 PM Forum Rp Thread Archives View full topic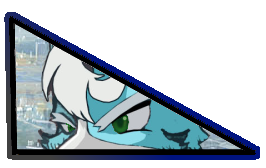 Marcus raised an eyebrow. "Um...preferably?" he said somewhat sarcastically. He was unsure if this guy had any sort of clue what was going on, or even if he grabbed the right person.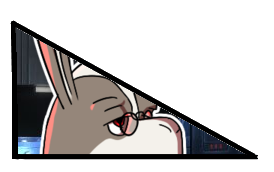 The hare walked over to his friend and placed his hand upon Pepper's shoulder. "I didn't say this earlier, but you should sit down, General..."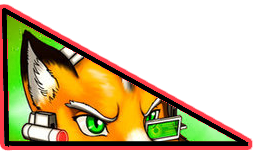 "But....." Fox began, then noticed how he grabbed his chest and stopped. He could sense Pepper was regretting this choice. "Guess all we can do is hope for the best then......" he lowered his head.
Cornerian Academy (REDUX!) : Top Flights of Future Past!
Posted: Apr 26 2014, 09:26 PM Forum Rp Thread Archives View full topic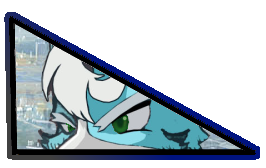 The blue fox turned to see who was leaning on him.....then his mind began to race


30 years from now

"StarFox, prepare the charge, we can't let them destroy Venom...."

A voice would come through his intercom of his ship, "Marcus, StarFury is here...."

"Damn it.......Why now?"


Marcus would watch as four ships began to head to a facility located on Venom. He did his best to head to the lead of them. He looked into the lead pilots ship, seeing the Pilot....and....a prisoner...

"Rasper, what the hell are you doing.......being cowardice and taking a prisoner into the core with you?!"




"If that is what you think......"


Marcus then saw an explosion, and StarFury flying right into what seemed to be a white void.

"StarFox, stay here and continue the charge against the enemy......I am going after StarFury...."


The blue fox shook his head, then quickly grabbed Jake by the arm and took him into a small allyway of the barracks. "How.....how in hell did you get here? Do you know what's going on? Did.....Did the rest of StarFury survive?" he whispered in a rushed tone to the monkey.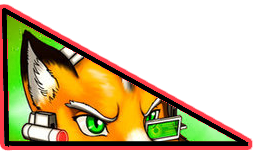 Fox broke off from the wall, letting Krystal do what she needed and returned to the group. He turned to Falco and the others, "Guys....would you be ready to lead a charge if we need to?" he asked them.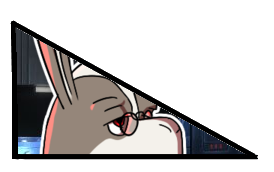 "Is that even a question worth asking, Fox?" the old hare would reply.
Cornerian Academy (REDUX!) : Top Flights of Future Past!
Posted: Apr 26 2014, 01:55 PM Forum Rp Thread Archives View full topic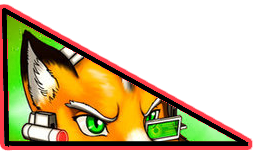 Fox heard the voice and his fists began to clinch together, "You...Sent them to Venom?" he growled under his breath. It was then he noticed leaning on the wall. "Krystal, are you ok?" he walked over to the vixen and leaned next to her, "Do you need some water?" He had an idea what was happening to her, thought he only saw it on rare occasions.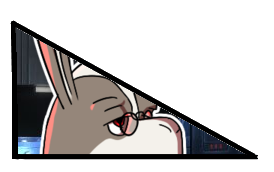 Peppy watched as the screen warped and became distorted. He heard Slippy state the location. "Pepper....I hope you are right about this..." he stated. When the voice came through the com, the fur on the back of his neck began to rise.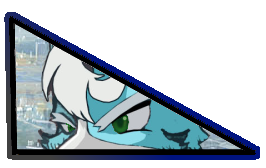 The blue Fox would make his way up to the Academy. He saw a lot of people around, apparently they were still checking people in and assigning barracks. "I really hope I get my own room..." he chuckled as he thought.
Cornerian Academy (REDUX!) : Top Flights of Future Past!
Posted: Apr 25 2014, 10:14 PM Forum Rp Thread Archives View full topic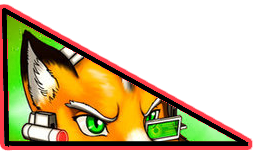 Fox turned to Krystal, "Right now the only thing I care about is that my cousin and best friend are in possible danger now and their lives are at stake. Dinner plans are gonna have to wait." He instantly placed his attention back onto the screen, waiting to hear some hopeful good news. But catching the glance from Pepper, pretty much told him he and the rest of Star Fox were probably going to have to gear up.
| | | |
| --- | --- | --- |
| | | 3:55 PM Aug 20 |