→
→
→

Posts during May 2014 for Radigal
X
Cornerian Academy (REDUX!) : Top Flights of Future Past!
Posted: May 31 2014, 06:25 AM Forum Rp Thread Archives View full topic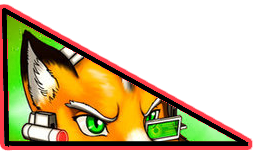 Fox gritted his teeth a bit, but while keeping his blaster raised, he took off his communicator and placed it, along with the small tablet, onto the table at the foot of the generals bed. "Alright Wolf, now what?"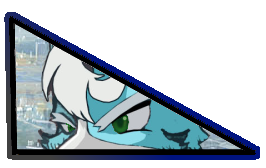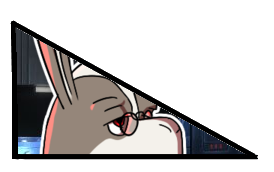 Marcus turned to Miyu and was about to say something, but then decided to hold his tongue. He pressed into the communicator, "Marcus Mitchell here, who is this?"

The old hare chuckled, "Peppy Hare here, what is going on? Why the Morse Code?" he asked, a bit confused.

Marcus sighed, "We have a foothold situation, Gener......." he stopped himself very quick, he had to stay focused on the facts, "Mr. Hare."

It was then Dr. Orberus walked by, "One of the nurses overheard you needed this..." he handed Marcus what he asked earlier and quickly walked off.

"Odd....." Marcus said aloud, as he instructed all personnel to vacate the area.

He quickly began getting to work on it. After a few moments the only image to appear on the screen was 'snow'. "Seems Wolf anticipated people looking in...." he began to work again.





Leon made sure he was cloaked. Before Ryker and Angel landed, he responded to Panther, "Ooooh....But at least I am distracting them and keeping them from the base...hehehehehe.....and if they die....well...we shall what happens.."

He climbed a leafless tree, watching as the two landed.





Rasper however was not amused, smashing the mp3 player in his hand.

He let go of the chimp and just eyed him, "Seems without the Kesh'Na'Thir, you are a lot braver then I remember." he smirked.
Cornerian Academy (REDUX!) : Top Flights of Future Past!
Posted: May 22 2014, 10:08 PM Forum Rp Thread Archives View full topic
[offtopic]Sorry for not being on much guys, this week has been hell all around, but thankfully with the weekend coming up I will be able to be on more often.[/offtopic]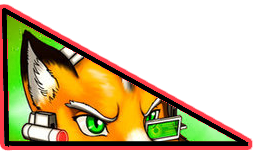 Fox slowly reached for a pad he kept in his pants pocket, never taking his eyes off Wolf as he turned it on. He saw that everyone had been taken prisoner by his Rival's goons. "Never act small, do ya?" he growled.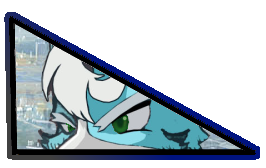 Marcus had had enough, "Look....just....I am asking you to trust me....ok?" he pleaded in hushed tones. A part of him just wanted to shoot her, but he was debating whether to switch his Blaster to stun or not.

"So Wolf is inside..." he started, "What could my dad be thinking at this point?", he trailed off at the end.

"First things first......we HAVE to get some form of video in there......anyone have a tablet or something?" he asked.

Marcus also pulled out a communicator, somewhat identical to the kind the StarFox team would have. He began to press into the 'talk' button, but not make a sound, rather, repeatably press that button in long and short bursts. Then he flipped a switch on it. "Hopefully this works...." he muttered and waited.

[OOC]Morse Coded Message: "Code Red, Anyone who can hear this and able to respond, please switch to channel 15 for further communications." (repeat a couple of times to make sure everone heard it)[/OOC]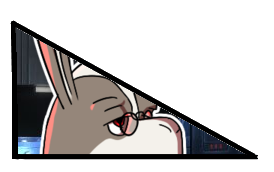 The old hare had nearly fallen asleep when he heard the bursts of tapping on the talk button, he placed his communicator on his head and listened, then flipped a switch and began to speak into it, "And here I was beginning to think Morse code was a dying art..." he spoke into it.






Leon smirked, "As soon as these two are taken care of......"

It was then Leon jumped off Ryker's jet, landing in a tree he pulled a small device out. Giving the jet a little time to fly away.....he then pressed a button on the device, causing a bit of an eruption to the ships engine.

It was then Leon sped off towards the location Panther had mentioned.

"By the way Panther....I have social skills......it is just people classify them under being a 'sociopath'." he answered.
Pics of the Members
Posted: May 16 2014, 09:47 PM Forum Spam View full topic
@Avaika; I honestly expected a more gothic look for some reason



@OWA; looking sharp there

@Julius; so THAT'S what our fox looks like....been wondering for a while XD
Cornerian Academy (REDUX!) : Top Flights of Future Past!
Posted: May 16 2014, 09:44 PM Forum Rp Thread Archives View full topic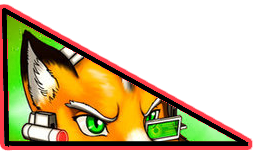 Fox smirked, "Maybe I just like seeing you." he stated in sarcasm. He listened to Wolf's words, "You probably already have that answer Wolf. Cut to the chase." he barked.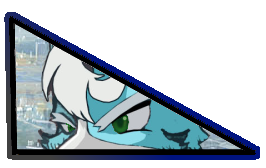 Marcus did his best to show no pain until he took his hand back, "Even someone who is new can show how useful they can be in tight situations. I am sure you did at one point..." he glared at Miyu, he had some respect for the lynx.......key word, some. "What is going on in there anyway?" he asked, wanting as much info as possible.





Little did the fox and the hound know, but something was clinging to the ship close to the rear. Leon reached into his pockets, pulling a small device from it. "Hey Panther.....want to see some fireworks?" he asked into his com just loud enough that only the black cat could hear.


[Marker=Unknown]

The force holding Jake was not letting up on its grip. The voice spoke again, "You can play dumb all you like.....I am sure the Kesh'Na'Thir would find you very ammusing...." it growled.

One side of Jake would then be loosened, then right in front of Jake's face, the one holding him would appear, giving a sinister grin...




"How could you forget your old pal Rasper?" the newly formed canine would ask, making sure his grin was nice and tooth filled.
Cornerian Academy (REDUX!) : Top Flights of Future Past!
Posted: May 15 2014, 07:42 PM Forum Rp Thread Archives View full topic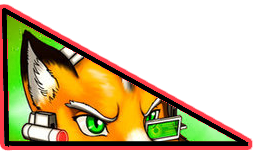 "At least I have a conscience about it....and regret it often.." Fox stated to Wolf. When he saw the lupin get closer...Fox gave a smirk.

"Really wanting to play chicken, Wolf?" he asked, he was doing his best to not show any fear.

"Now I don't want you misunderstanding things either. Right now there's no friendly air between us like it was the last time we spoke face to face. StarWolf has a job and StarFox is...well it's playing some variation of 'Cornerian Soldier Wannabes'."

"Isn't that what you do with all your lackies?" he asked. He raised his blaster, this time pointing it as Wolf's head.

Fox heard the transmission from Krystal, "Understood Krystal.." he said aloud to her. "Wolf....what exactly is it you are doing here?" he demanded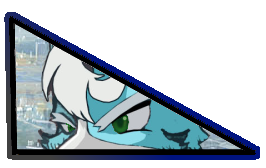 Marcus quickly raised his hand over Miyu's mouth in annoyance. "Do you not understand the meaning of QUIET?!" he whispered in a growling tone. "I brought her along in case back up was needed...."

He listened into the room, hearing Fox taunting Wolf. "Dad......what the HELL are you doing in there?!" he thought to himself. Then wondered why every time he felt strong emotions, he always seemed to find Fox.





"Hehehe....you know it.." he whispered into his communicator to Panther.

He actually had slithered his way to being close to Angel and Ryker, listening in on their conversation. "Panther.." he whispered as much as he could, "I should be taking care of our little canine problem here soon...."

Leon made sure he was cloaked...he was going to follow them.




[Marker=Unknown]

As Jake would be roaming the halls looking for Marcus, out of nowhere a strange 'force' would grab the chimp and drag him into an empty room, pinning him against the wall.

The source of this sensation held Jake tight to the wall. Then......it spoke. "Good to see you again......chimp.." came a raspy voice as if it was coming from right in front of Jake's face. If Jake was feeling anything, it would feel as if someone....was breathing on him.
R.I.P. Bob Hoskins
Posted: May 13 2014, 11:20 PM Forum General Talk View full topic
Sorry to double post, but I think people might want to read this before the topic is lost. I read an article on him. I found out there is a movie he played in that he HATED and REGRETTED because he felt the film started his downward spiral.

Movies prior to the one he did won him oscars, but after said movie...he felt he fell into a rutt.

That movie........I hate saying this because I absolutely LOVE this movie.........."Who Framed Roger Rabbit?"

It is true, i've looked into it. Cause the next film he was in was "Super Mario Brothers"......and we all know how that went.

Poor guy.
Cornerian Academy (REDUX!) : Top Flights of Future Past!
Posted: May 13 2014, 10:20 PM Forum Rp Thread Archives View full topic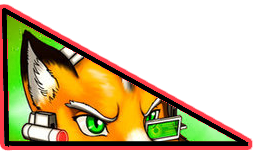 Fox instinctively pulled his Blaster to the ready, aiming straight at Wolf. "The needs of the many outweigh that of the few....I know the meaning, Wolf."

He stared down his opponent, "But what you fail to realize Wolf, is I am not a monster like you. I think of the few AND the Many and worry about them all."

His finger was slightly quivering upon the trigger.

"The day that StarWolf runs the show will be in hell where they belong.." he taunted.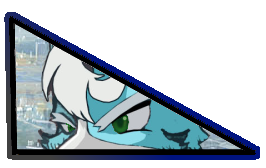 Marcus was about to answer when he got the worst sensation ever, "Again?" he thought. He looked at the nurse, "Sorry, I cannot talk right now, something is up...." he headed for the door. "I suggest getting everyone to a safe place..." with that he exited. He noticed Avaika standing nearby, "Hey...." he hesitated, "Follow me...something is wrong.."

It did not take him long to find the source of uneasiness. He leaned on the opposite side of the door from Miyu. As he raised his hand into a ready position, it...it seemed like his Blaster....unfolded into normal shape. He raised a finger to his lips before Miyu or anyone else nearby.





"Hehehe....leave it to me..." Once Panther had turned the corner, Leon decided to uncloak himself, giving Panther the perfect chance to get away. Just as he uncloaked, he threw a small round object straight into the air. He gave a maniac laugh as it exploded and pieces of a building would soon fall behind him.
Cornerian Academy (REDUX!) : Top Flights of Future Past!
Posted: May 11 2014, 08:13 PM Forum Rp Thread Archives View full topic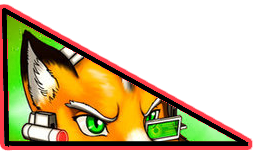 Fox instantly grabbed his ear, "Oi Slippy..". Luckily he heard what Krystal had said, "I am pretty sure it is him, as to how he got on base I really don't..." he stopped when he heard Miyu.

"Miyu? What are you?" he shook his head, "Miyu, it might be best if you head out of here, as quickly as possible."

He began to head to the General's room. He activated his communicator.

"I am outside the door, ready to enter..." He sent in message to the one waiting inside.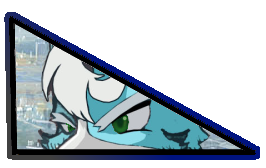 "Turning off pain, huh?" he repeated. He thought about how Jake had gotten the more current injuries, "No doubt cause by Star Fury....."

He thought for a moment. "Thing is Mame, I do not know his family, or if he even has one. I do agree he needs to go to a hospital...." he groaned a bit. "Is there anything you can do here to help him?" he asked.





Leon did not need a second word, he instantly fled through the door, "Run faster, idiot.." the lizard barked to the cat.
Cornerian Academy (REDUX!) : Top Flights of Future Past!
Posted: May 11 2014, 06:28 PM Forum Rp Thread Archives View full topic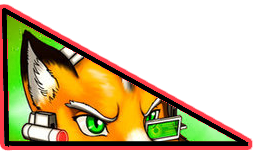 Fox kept running, "The message I got....called me a 'pup'......" he gave a somewhat growl.

"Wolf..." he muttered under his breath.

It did not take long for the vulpin to get to the infirmary. "Slippy, Krystal, you guys here me ok?" he spoke into his communicator in a hushed tone, making sure to turn to find Krystal.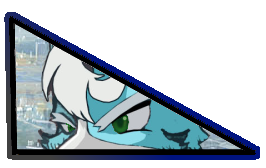 Marcus chuckled at the mention of the boot, "Must have boots made of complete metal......I kid, I kid.." he laughed. "I am sure Jake will be fine, I am pretty sure he barely remembers how it happened." He then busted out laughing.

It was then he heard the nurse. Without even thinking he placed his hand on his face, "What has the guy done now? I take my eyes off him for two seconds....."





Leon smirked, "I like you...." he whispered into her ear, "Would love to dance with you sometime......"

It was then he noticed Ryker looking in Panther's direction.

"Sorry to say, my dear......but our little talk is gonna have to end....and I must be going....and you're gonna....be....the......bait..."

He then leaped from the wall, landing on the table, quickly jumping on off to the wall to muffle any other noise from him. With luck, Ryker would look right at the female, giving Panther a chance to get the hell out of there.

Cornerian Academy (REDUX!) : Top Flights of Future Past!
Posted: May 11 2014, 05:12 PM Forum Rp Thread Archives View full topic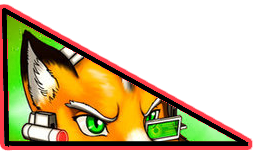 Fox noted that the one camera IN the General's room was offline. "Of course you would do that..." he muttered under his breath.

"Alright, Slippy, do your damnedest to get that camera back online. Meanwhile, Krystal, Let's move." he stated before heading out the door.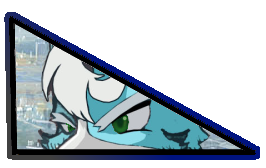 As the nurse examined Jake, Marcus noticed they were one short. He stepped out to find the girl who did this standing outside. "Pretty strong foot you've got there..." he chuckled to Avaika.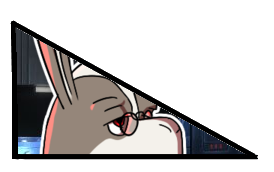 The old hare chuckle and nodded. "It is starting to get pretty late. Hopefully I can get out of here before too long."





Leon quickly noticed what was going on, quickly but silently making his way towards the vixen.

He crawled down the wall, then, just as silently he grabbed for the vixens mouth, covering it entirely, "Keep your mouth shut..." whispered the lizard into her ear.
Cornerian Academy (REDUX!) : Top Flights of Future Past!
Posted: May 11 2014, 11:27 AM Forum Rp Thread Archives View full topic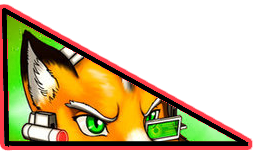 Fox gave a groan when Slippy answered. When Femto was walking out, Fox was JUST about to ask what the hell he meant when the message came in.

Meet me in the General's Hospital Room, Pup."

Fox kept reading the last word over and over. There was only ONE person in this system that referred to him as a "pup".

"On my way...." he sent back.

"I need to head to the generals hospital room......Slippy, pull up the cameras for that area. Krystal, I would like you to come with me....but do not be seen..." he stated.

As he was leaving the room he looked back, "Everyone else.....stay here.."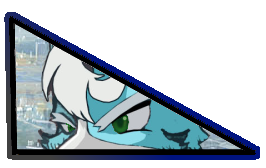 Marcus started to laugh inside, "He uh.......he had his foot stepped on..." he stated. "Given the frustration of the person who did the stepping....they may have done some damage to this chimps foot..." he stated. He didn't want to get anyone else in trouble.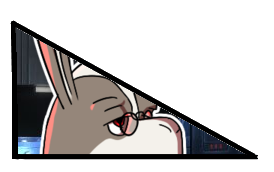 Thing was, Peppy was not as dimwitted as his old age let him out to be. He nodded in response "Yeeeeup........another one wanting to be part of StarFox..." he thought and chuckled to himself.





Leon watched as Panther was ONCE AGAIN giving some girl the lustful eyes. When he say the chief however, a smile curled upon his lips.

It soon faded when Panther made his accusation. "I would kill you where you are sitting if you were anyone else. NO you idiot, if you can't see me....How the hell could they?!?!" he whispered in an irritated tone.

He then jumped form the chairs, clinging to the ceiling to watch the shep from a birds eye view.
Cornerian Academy (REDUX!) : Top Flights of Future Past!
Posted: May 10 2014, 12:00 PM Forum Rp Thread Archives View full topic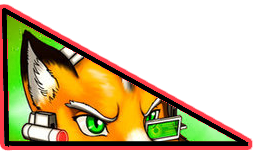 Fox nodded, "You're right Krystal, which is why we are here in the first place. He would already have been space dust if he had not activated that device."

He turned to Slippy, "Slippy, do we have any remaining satellites anywhere near Venom?" he asked, hoping they could see what was going on out there.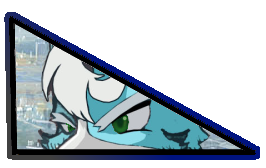 Marcus could do nothing but place his hand upon his face. "Jake....." he stated slowly. He then noticed the students starting to come out of their rooms and he felt the skin under his fur get hot.

"Jake, calm down and let's go find a nurse or something....." he stated, forcing himself under one of the chimps arms.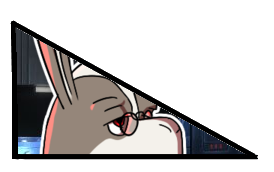 One of Peppy's ears did a half flop. "Oh, same dream? What dream might that be, my dear?" he asked. Considering Miyu was with Fox and Falco upon arriving, he had a mental image of her 'dream'.





"I must say, I like the look you are giving Panther....eyes straight forward.......many of the fleshy pin cushions I have unraveled gave that same look..." he sneered. He had no intention of actually harming Panther....well...unless ordered too. This was just how this lizard was.

He finally took a seat in front of Panther on the other side of the table. "I have already extracted the information needed from the Academy, no one should suspect a thing." He then paused, "I am like you, waiting on Wolf's next move......I am still puzzled by why that other furball has to be a part of this..." he scowled, thinking back....

"too many furballs......would make some nice pillows for my couch...." he muttered.
Elder Scrolls Series
Posted: May 10 2014, 01:00 AM Forum Xbox View full topic
So um....here is my (2nd) character bio....Please note, that anything with "(L)" next to it means it is Legendary. With the Skills, it means they have been made Legendary AT LEAST once



Profile for Dagra




By the way.....yes...under weapons it lists Dawnbreaker twice.....not a typo....there is a way to get two of them with just glitching


EDIT: My Hellbound has changed into a Dragonbone sword, and X-box was replaced by "Adulthood"; a Dragonbone bow (Recently downloaded Dawnguard)



Cornerian Academy (REDUX!) : Top Flights of Future Past!
Posted: May 9 2014, 08:45 AM Forum Rp Thread Archives View full topic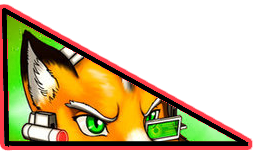 Fox gave a sigh, "That could be a possibility. But if that is the case, how has he been able to evolve?" he asked. It then struck him, "What if........" his eyes could be seen darting left to right as he collected his thoughts, "What if it isn't Andross at all?" He paused, "Wait I mean, guh..." he grunted trying to get this to sound right, "...What if he is somehow making copies of himself? We have seen his work with bio technology before on Solar and Aquas. What if this is something that is sort of a late bloomer.." he was mostly trying to open up all ideas to the table.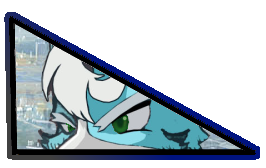 Marcus nodded towards Tigress. "Yes Mame." he then saluted and began to head back to the other two. His head could do nothing but shake from side to side.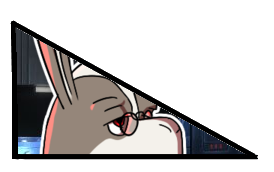 Peppy laughed at the notion that the Dr had anything to do with what had happened. "Nah, he is too soft.....already profiled him." he chuckled.

When Miyu said she should be leaving he nodded, "I have a daughter kinda like you.......somewhat headstrong, except..." he trailed off, thinking of what Lucy would do with seeing him in this situation.





Leon had already moved to Panther's other ear, "And you think it takes me forever to get a task done?" He sneered, "I don't stop to look at every 'pretty' girl that passes by....." he paused, "Or stalk them...." he once again began to quickly move to keep Panther on his toes......as well as avoid getting hit.
Elder Scrolls Series
Posted: May 8 2014, 11:49 PM Forum Xbox View full topic
0000zero3

May 8 2014, 05:22 PM

Oh! Well in that case~!

So here's my most recent character Reks. He hits people with a big axe.

Spoiler: click to toggle
ho.......HOLY RA! that Argonian is HUGE! must have spent a lot of time at the gym. I will be posting mine up shortly of the two characters I have used thus far....A Khajiit and an Argonian and give a "quick" bio on them.


SD, I totally agree with you on exploiting things in the game.....personally...I exploited a method of increasing the Speach skill insanely easy, it does involve having Hearthfire though.

NOTE: Do not look at this next spoiler if you are not into glitching Skyrim....if you all like it....let me know...I HAVE MORE!



Speech Skill Super increase



To be honest....I nearly never got into Skyrim, much less Elder Scrolls. I mean, on my second facebook it was constant memes, furs roaring that they are playing it and so forth. However, the thing that made me try it was.....

I was in Texas, visiting. Went into a pawn shop and took a gander at their X-box games.....I seen Skyrim for fourteen bucks (plus tax). When I checked it out back at my moms place.....it had the map, player manual, EVEN the advertisment for another game......a friend of mine is ticked with me because he had to pay about 60 - 70 bucks to get the map included.

The awesome part is I have a friend (which we are planning on hanging out this weekend) who bought the Game of the Year addition with all the DLC on a disk......Looks like I know what I will be doing for days off to come XD


Cornerian Academy (REDUX!) : Top Flights of Future Past!
Posted: May 8 2014, 10:50 PM Forum Rp Thread Archives View full topic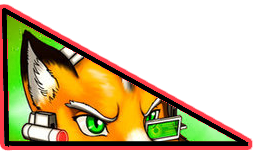 Fox was about to speak his thoughts when Falco made an outburst and left the room. He gave a sigh as the bird left, "it isn't over yet, Falco......if only you could understand this...." he thought.

"Falco did have some things going on Venom. But, further knowledge of that will only come out when he is ready to talk about it."

He began to think back on the issue with Andross now being a planet. "It would not be unlike him to do something crazy like this. Hell, he once fused himself with a statue of a Krazoa back on Sauria..." He thought back to that battle. "The main thing that is puzzling me is how the hell he could have survived.......and how can we be rid of this ape once and for all.." he stated.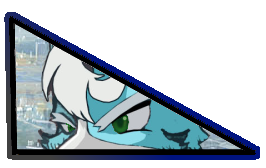 Marcus nodded, "Yes, but if I may, would it be ok if I be there with him for what ever punishment he would be given....heh.." he kinda trailed off.....he was running out of ideas.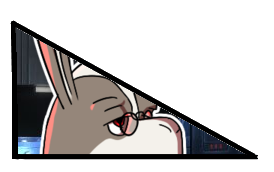 Peppy gave a sigh, "I am sure they will find whoever was responsible for the incident....knowing the CDF and all..." he chuckled at these words.

It was then Dr. Orberus slowly opened the door, "Pardon me, but visiting hours are nearly done....." he looked at the lynx, then at how calm the hare seemed to be. "But..I will make an exception in this case...."

He quickly closed the door to prevent himself being hit in the head by the lunch tray that had Peppy's Lunch.

A groan can be heard form the hare.





The door to the cafe could be seen opening, the bell chimed to let the employees know someone else had entered. However, nobody was visibly seen walking in as the door closed. "Hmm...must have been the wind....we need to tighten that door."

However it was not the wind, something heavy was crawling, almost slithering along the floor in silence towards the daydreaming giant furball.

Without warning, a voice whispered directly in Panther's left ear, "Are you going to actually drink that? Or drool into more as you think about the vixen?" came the cold voice of Leon.
Pokemon Omega Ruby and Alpha Sapphire confirmed!
Posted: May 8 2014, 09:57 AM Forum Nintendo DS View full topic
I am glad I got a 2DS last x-mas. Now I can play it...just gotta decide which one to get first......Might go with Alpha Sapphire since I started with Sapphire in the 3rd gen.


I do not think it is a hoax like prior times, this one is on the Serebii website, and they have a reputation for being good on their info.

I do agree it is a bold move. Considering every other remake has had what.....a year of screenshots? so hopefully this one is HUGE![edit_reason]had too reply to RedFox[/edit_reason]
| | | |
| --- | --- | --- |
| | | 6:19 PM Aug 17 |